Niello Porsche Parts Department
Niello's Porsche Parts Department can help find you the right Porsche part and/or accessory. We specialize in stocking a large selection of Genuine Porsche Parts and Porsche Accessories.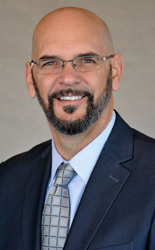 Rob Pane, our parts and service manager, proudly offers a parts department with the finest in genuine Porsche Parts. We stock or can acquire just about any item you need for your new or older model Porsche. Please feel free to contact us for all your parts & accessory needs.
Find The Part You Need With Our Parts Dept
Meet Our Parts Team
Shop Porsche Accessories In Porsche Selection
Shop Porsche Tequipment Parts Catalog
We are conveniently located in Rocklin and just a short drive from Sacramento & serving Northern California including the Sacramento valley, the San Francisco bay area, Chico, Redding, Lake Tahoe and Reno, Nevada. Call us at 916-625-8300 or tell us what you're looking for in the Parts Request Form and we'll get back to you as soon as possible with an answer.